Walk Kansas
2017 Walk Kansas will start on March 19 and run through May 13. Registration due by March 16th (March 1st if you want your t-shirt by Kick-Off) Forms are ready now. Registration Packets and Payment will still have to be made in our office before your team is registered or t-shirts ordered. Walk Kansas is a team-based program that will help you and others lead a healthier life by being more active., making better nutrition choices, and learning positive ways to deal with stress. This is the 16th year of Walk Kansas. I challenge our community to met last year's numbers, let's try for 100 teams. Come join us and take small steps to a healthier lifestyle. Registration includes all of the activities and your t-shirt. Door Prizes will be given away at Kick-Off, each of the classes, and Wrap Up Event (watch for details). Prizes will be awarded to the top 3 poker hands each week during the Poker Walk.
Activities Included in Walk Kansas:
Kick-Off Party Thursday March 16 11:30 to 1 p.m. at the Anderson Building on the Lyon County Fairgrounds
Is it Safe? March 28th 10 a.m. and 7 p.m. Anderson Building
Fit for Life April 11th 10 a.m. and 6:30 p.m. Emporia Recreation Center Meeting Room
Fixing Funky Foods April 25th 10 a.m. and 7 p.m. Extension Office Meeting Ro
Wrap Up Event May 9th Watch for Details at Anderson Building
Poker Walks every Tuesday during Walk Kansas at C of E Park start directly behind Kenyon Hall 11:30 to 1 p.m.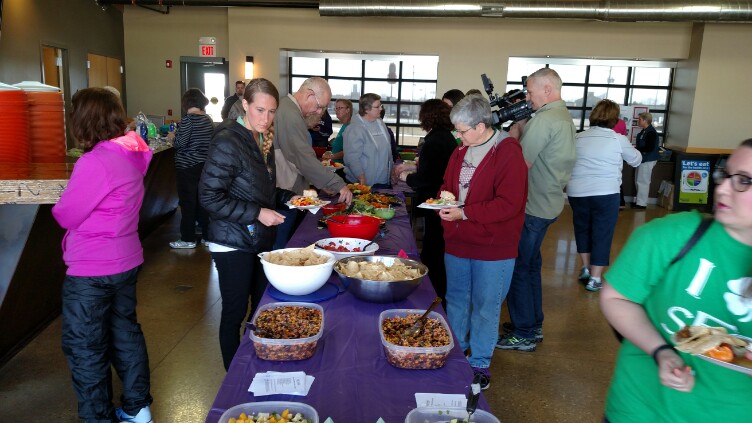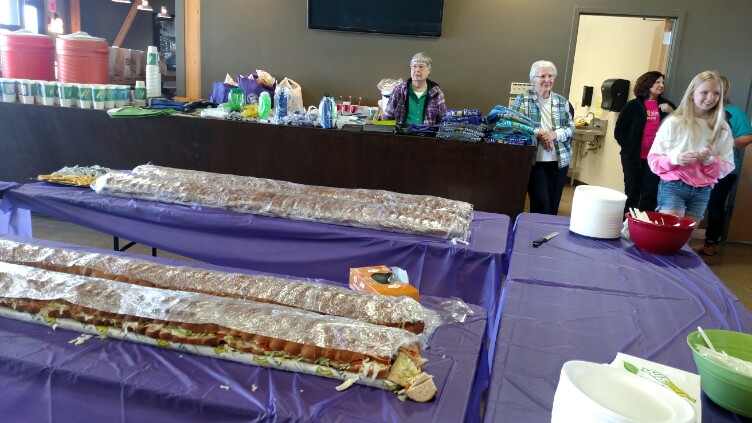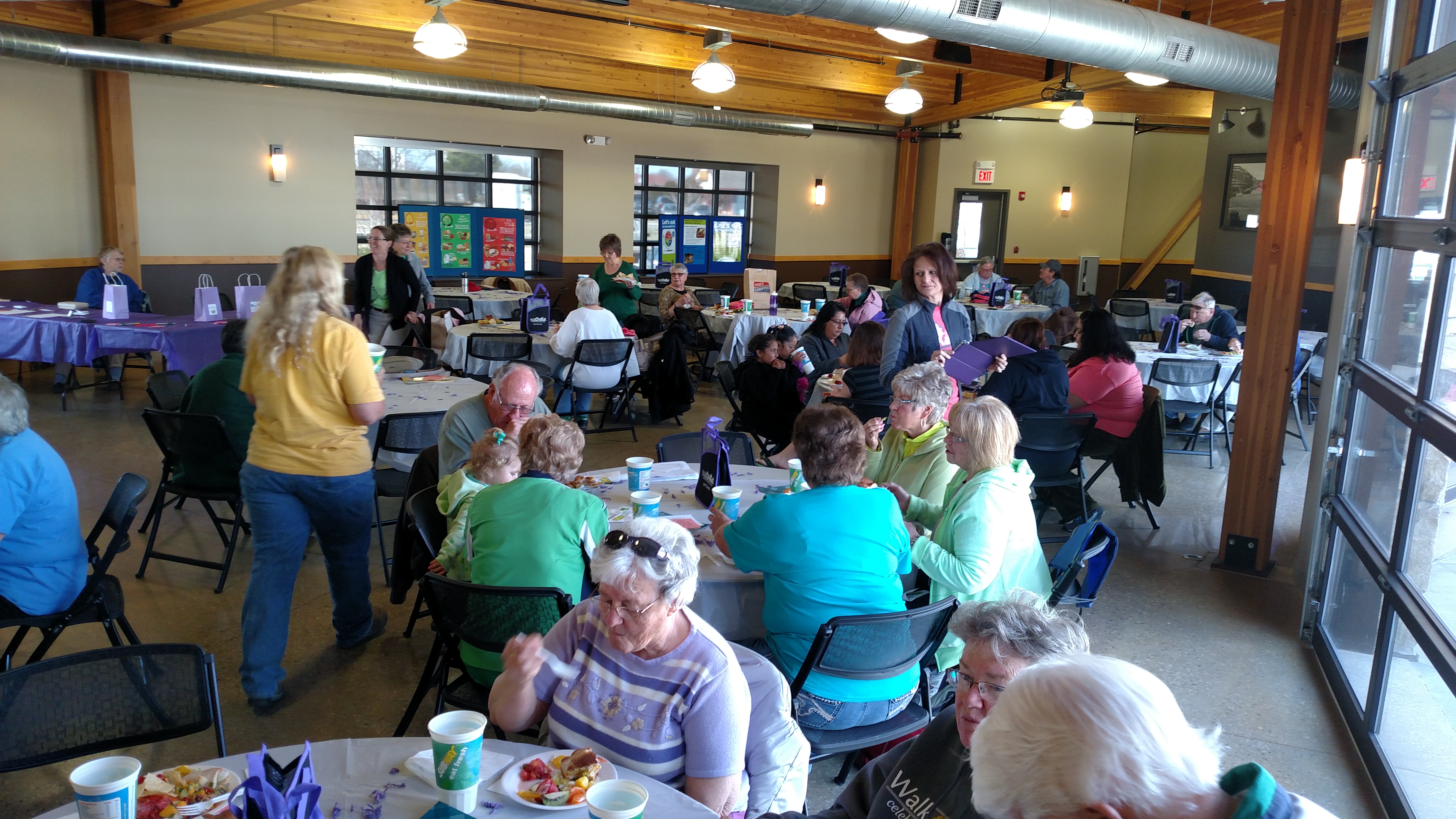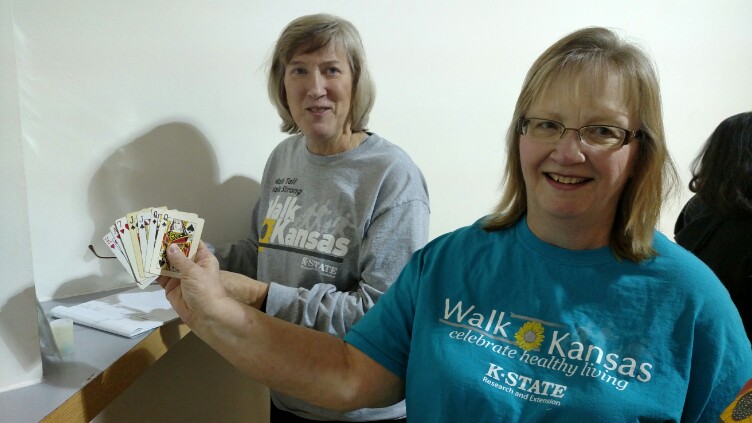 We had a great time in 2016 with 96 teams. Here are some pictures from the Poker Walks, Kick Off Party, and Fat Bucks.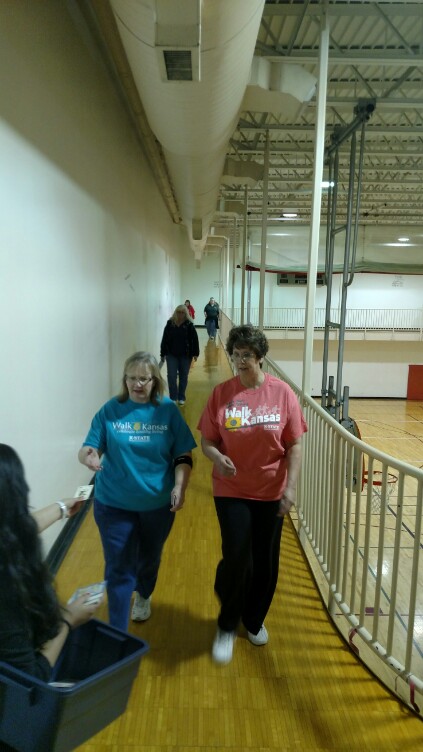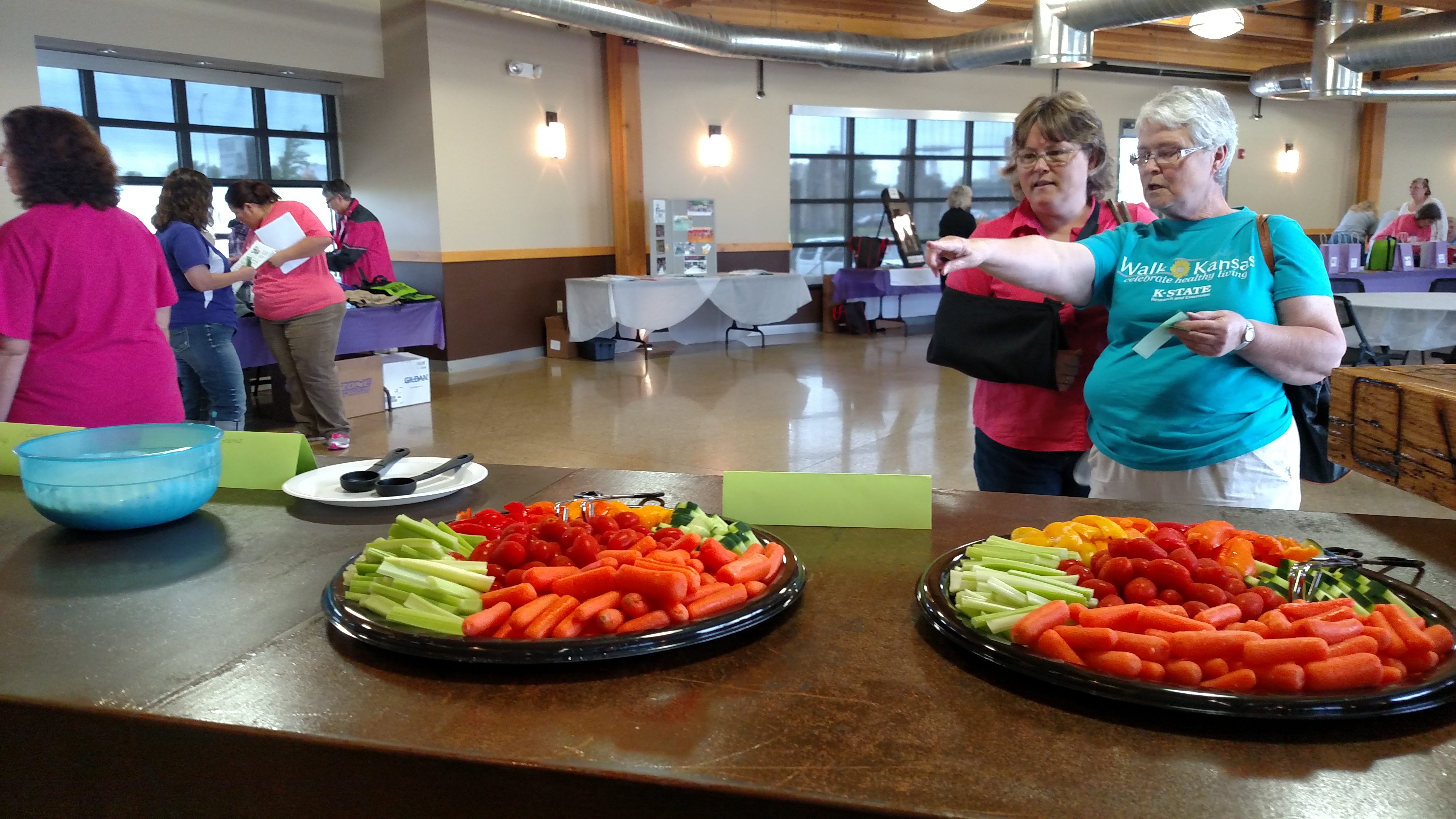 Make plans now for 2017.